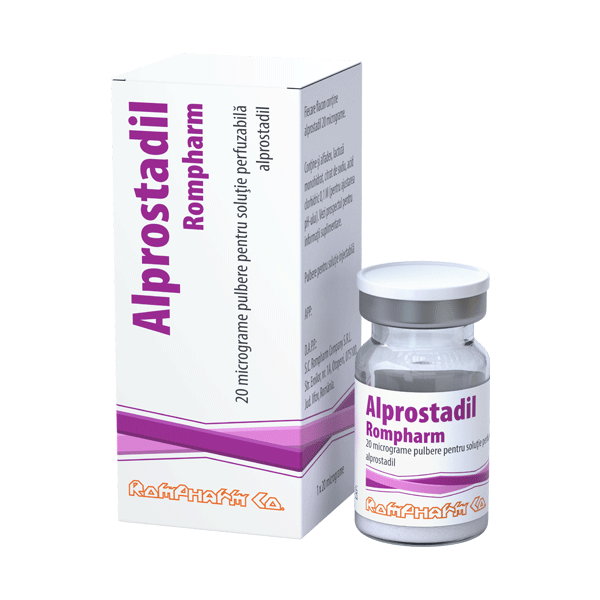 Alprostadil 20 μg/ml lyophilised powder for solution for infusion
Alprostadil is a substance similar to the natural substance in the human body, called prostaglandin E1 (PGE1). In systemic administrationAlprostadil relaxes smooth muscle of ductus arteriosus, produces vasodilation, inhibits platelet aggregation and stimulates intestinal smooth muscle.
Alprostadillyophilised powderfor solution for infusion, is used to treat palliative therapy to maintain patency of ductus arteriosus temporarily, until surgery can be performed, in newborns who have congenital heart defects (eg, pulmonary stenosis, tricuspid atresia, tetralogy of Fallot, aortic arch interruption, aorta coarctation, or transposition of the great vessels with or without other defects) and who depend on patent ductus for survival.
Code: C01EA01